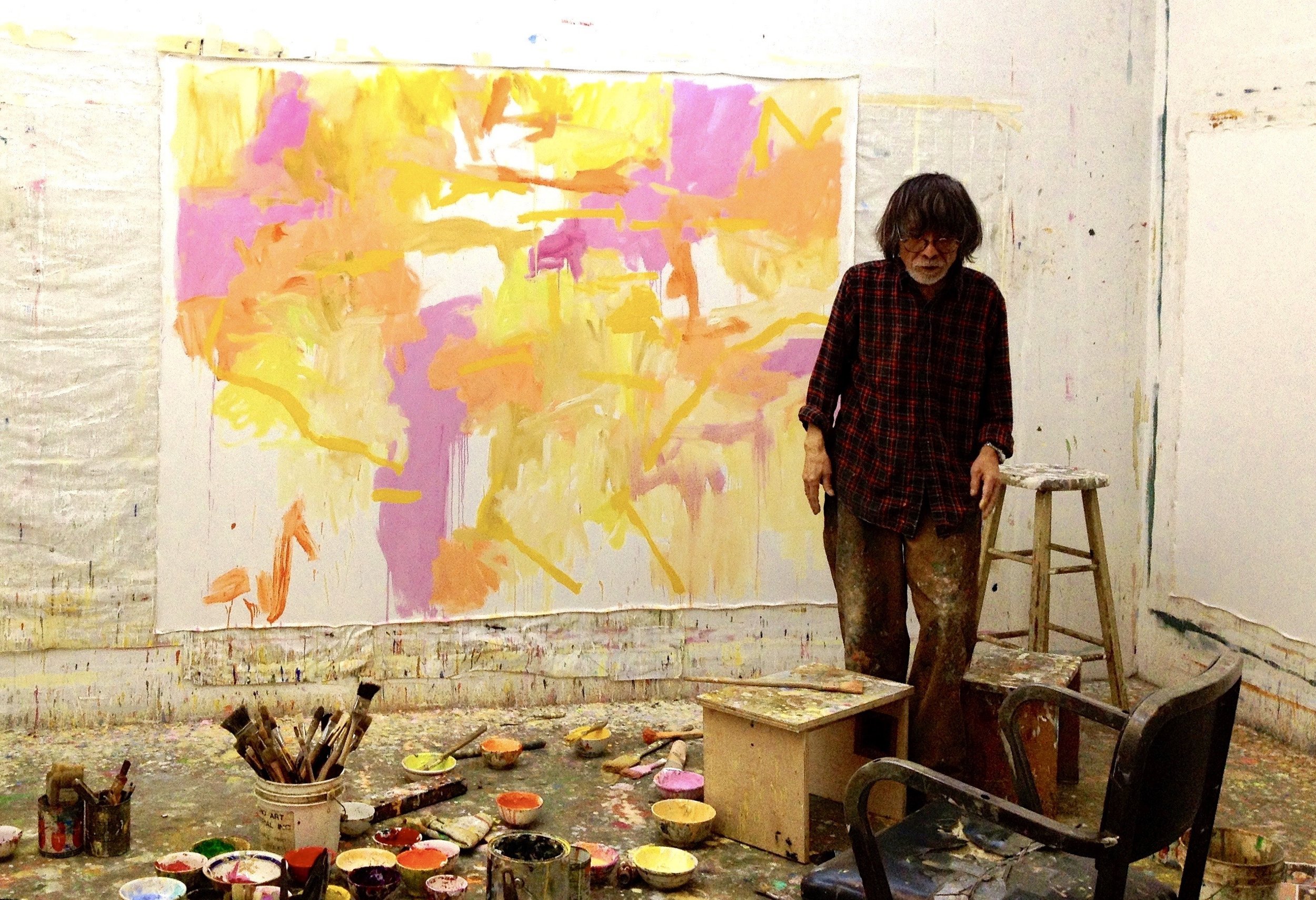 Kikuo Saito (1939–2016) was a Japanese American abstract painter with ties to the Color Field tradition. Born in Tokyo, he came to New York City in 1966, where he worked as an assistant for such eminent painters as Helen Frankenthaler, Kenneth Noland, and Larry Poons.
Saito's work infuses richly saturated colorscapes with delicately drawn lines. Saito was the creator of sui generis theatre and dance events, working under Ellen Stewart at La MaMa Experimental Theatre Company and collaborating with innovative and influential directors and choreographers Robert Wilson, Peter Brook, Jerome Robbins and Eva Maier.
Saito's paintings have been featured in numerous solo and group shows worldwide, and are in the permanent collections of the Museum of Modern Art, the Aldrich Contemporary Museums, and numerous private and corporate collections. KinoSaito, a non-profit museum and art space in Verplanck, New York, will open in 2020, in honor of Saito's interdisciplinary practice and spirit.
KinoSaito is a nonprofit organization and art space dedicated to all forms of abstract art, in the interdisciplinary spirit of its founding muse, Kikuo Saito. Its mission is fulfilled through exhibitions, performances, and educational and artist-in-residence initiatives, with particular emphases on the presentation and advancement of contemporary theater, and of painting related to the Color Field tradition.
Please visit www.kinosaito.org for more information.